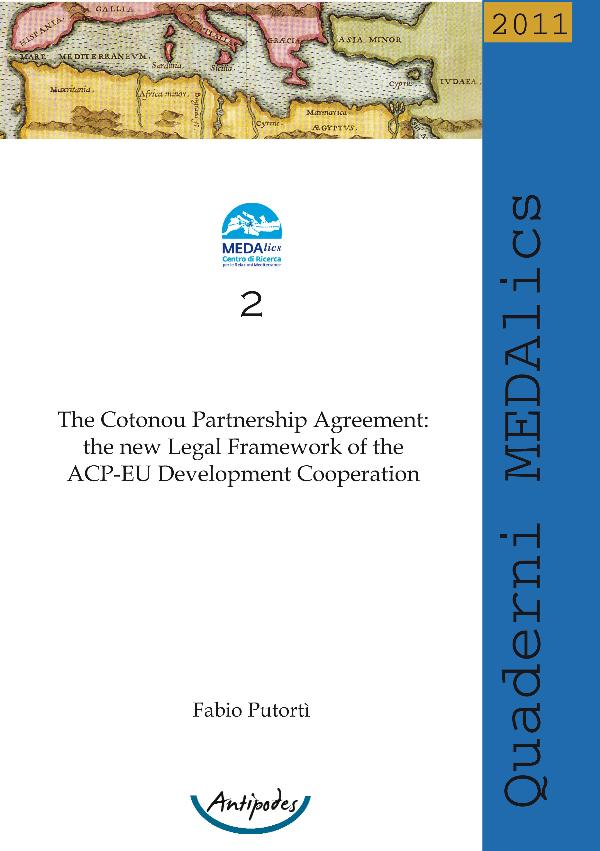 ---
Sezione: E-Books
Autori:
Prezzo € 10,00 (-5%)
€ 9,50 (iva inc.)
The Cotonou Partnership Agreement: the new Legal Framework of the ACP-EU Development Cooperation
The paper of F.Putortì gives, in a single text, a detailed overlook of the entire evolution of the european Development Cooperation policy since its establishment to nowadays. A legal and economic critical insight leads the reader from the dawn of the european development cooperation, through the so-called "era of Lomé", towards the adoption of the new Convention. In the end, a deep analysis of the Cotonou Convention provides the framework of reference of the renewed "special relationship" between E.U. and the ACP area in the new Millennium.